Latigo has been chosen as an ambassador for Merrick Backcountry dog food. Their protein-loaded kibble is a grain free, all-natural option that has chunks of raw, freeze-dried meat in it. Merrick also offers several canned food options in both stews and loafs. These 12.7 ounce cans come in a variety of flavors such as Alpine Rabbit, Hearty Beef, Hearty Salmon stews, and Beef and Chicken Loafs. The stew is thick and slathered in a gravy while the loaf has more of a hash texture and is a little watery. Often times the smell of canned dog food makes me a bit queasy but this smells like real food. When Bobby first opened it he said, "I kind of want to eat this!" Merrick's Backcountry line of dog food is obviously made with great care and focuses on the health and well-being of your four-legged adventure companion. The food is made in the United States with no grain, gluten, corn, soy, wheat, artificial colors, or artificial preservatives.
Our transition to this dog food from Latigo's old brand was absolutely seamless. We can't get over the change in his attitude when meal time comes around. Latigo has never shown much enthusiasm for food but when we fill his measuring cup with Merrick Backcountry he begins to dance around and a big smile spreads on his face as he hears the kibble and raw food clatter into his bowl. I know that may sound a little corny, but we have honestly seen a huge difference in his attitude during meal time! Latigo has never had canned food before now and he gobbles it up quickly! He seems to like the beef recipes a bit more then the others but he doesn't turn his nose up at any of it!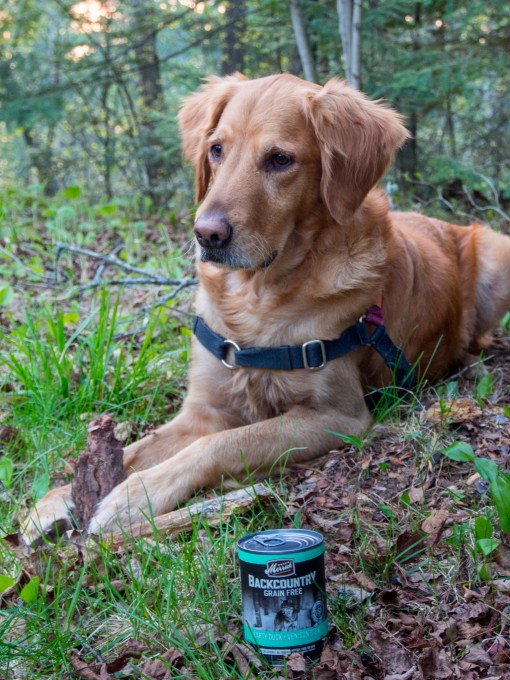 Our trusty pup is almost 5 years old and has joined us on numerous backcountry adventures. Keeping him fed, hydrated, and safe during these trips is very important to us. Merrick Backcountry is the perfect brand of food to bring along for all your backcountry trips. The ancestral diet offered by Merrick Backcountry provides Latigo with added energy that allows him to keep up with us on adventures and recover more quickly once we're back at home. After our latest adventure he didn't have big bags under his eyes (as he usually does) the day after which I attribute to this exceptional dog food.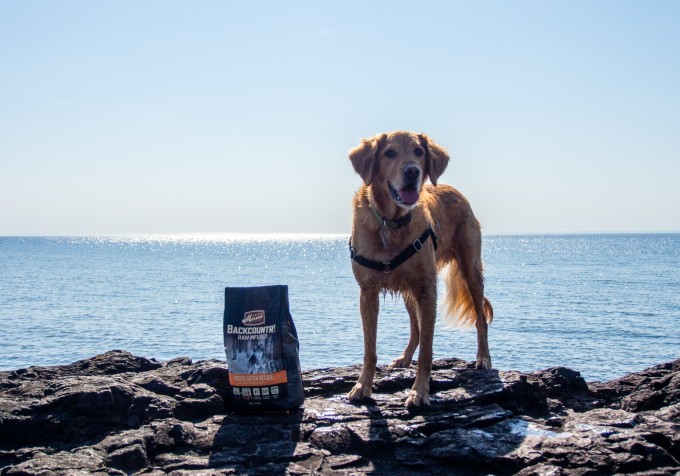 Watch our site for our Merrick Backcountry sponsored trip report soon! Here's a little teaser: we visited one of the most famous wilderness areas of Minnesota!
Merrick Backcountry is available for purchase at Petco, independent pet supply stores, and online (where a coupon for $3 off on any bag is available if you scroll pretty far down!).
While this post is sponsored by Merrick, all thoughts and opinions are our own. If we didn't believe in the product or the company we wouldn't partner with them.