For our Merrick sponsored backcountry adventure we chose to visit the most famous wilderness area in Minnesota, the Boundary Waters Canoe Area Wilderness (BWCAW). Bobby and I have never been there and we have been keen to pay this scenic wilderness a visit. The long weekend for Memorial Day gave us an extra day to make the big 5 hour journey north. We left on Friday and spent the night in Duluth before continuing on to the campground early Saturday morning. We chose Sawbill Lake Campground for our base for the weekend. Located in the Superior National Forest it is a stunning campground situated right along the shores of Sawbill Lake with towering, old-growth red and white pines surrounding the sites. There are 52 campsites all with amazing vegetative screening available for $18 a night. We couldn't see any of our neighbors! There are pit toilets, water spigots, and dumpsters. This campground is managed by Sawbill Canoe Outfitters who have been in operation since 1957. Along with Sawbill Lake Campground they also manage Crescent Lake Campground and Temperance River Campground. Their headquarters and store is located at the entrance to Sawbill Lake Campground. They have flush-toilets and offer showers at their facility for a small fee of $4. This is a popular entry point for many who are going into the BWCAW. We had made a reservation for our campsite in advance but still went and checked in at the store to give them some additional details and we were given some paperwork to have visible in our car on our dash while we were in the campground.
We had chosen site number 18 which was incredibly picturesque, right along the lake, and the privy was just across the road.
Because we have a 9-month old baby in tow, our pace is a lot slower then it used to be. We arrived at the campground fairly late after a leisurely drive up with many stops along the way to help quell the fussiness of our littlest camper. Bobby and Jack went back to the outfitters store as I prepared dinner to pick up a few of the essentials that we had forgotten. Primarily, hats and bug spray. There were flying ants and biting black flies swarming around our heads and we were given our first taste of what a Minnesota summer brings with it… In Washington we had only a few occasions of bad bugs and we realized just how much we didn't miss them! We were nervous about using bug spray with our drooly, teething, kissing baby along so opted for an all-natural brand and only sprayed our hats. Thankfully, the bugs seemed to ignore Jack and were most likely attracted to the smell of our shampoo. We had a delicious dinner of brats, hotdogs, watermelon, and baked beans.
The weather couldn't have been better for this trip! With sunny skies and highs in the 70s-80s we were enjoying an unusual heatwave in the north country! When we went to put Jack down for the night at 7:00 it was still in the 70s and we were totally confused as to how to dress him for the night. Usually the lows can dip pretty low up north at night but we didn't want him to be overheating until then. We opted to remove two layers that we usually dress him in for camping and didn't put his hat on. I had all the extra layers and hat neatly laid out and at hand in case I needed to add some during the night. Our boy was beat after a long day of traveling and went to sleep in his pack and play easily. I went outside and enjoyed what was left of the sunshine and read.
After gobbling up his delicious dinner of Merrick Backcountry kibble, Bobby and Latigo went on a little adventure down to Sawbill Lake to catch the sunset.
The night remained shockingly warm and extra layers for Jack were never needed. Latigo laid at our feet never needing to cuddle up and attempt to push us right off of our sleeping pads! We all awoke early thanks to a car alarm going off at 5:00. Latigo was anxious to get out of the tent and into the fresh air. Jack was excited to explore and thwarted our attempts to cuddle and soothe him back to sleep. We emerged from the tent and prepared a breakfast of fresh blueberry pancakes and bacon. We washed up our breakfast mess, packed some day packs, and headed off for a hike. Our goal was to reach the tallest point in Minnesota, Eagle Mountain. It only stands at 2,301 feet but in Minnesota terms, that's a tall mountain!
The trailhead was about 18 miles from our campground along dirt roads. Jack snoozed as we drove and we arrived at the trailhead fairly early and most of the large parking area was empty. There was a privy, signage, and a wilderness permit station. This hike takes you into the BWCAW so a self-service permit is required.
The trail was a bit rocky with a few muddy patches and bogs that were easily crossed with the aid of well placed boulders, logs, and boardwalks. There were signs at the trailhead warning of the muddy conditions and informing hikers that they would most likely get their feet wet. That seemed pretty extreme for the actual conditions and we didn't get our feet wet at all. There were only a couple of blowdowns along the trail that were very easily passed. The trail was definitely a bit more technical then the trails that are built and maintained in Washington. Lots of rocks and roots to navigate over and around but, all in all, it was a nice trail. The trail undulated a lot more then we were expecting for a summit hike. There was a fair bit of elevation loss as you hiked in for the first 2 miles or so.
At a little before 3 miles you reach Whale Lake. A very scenic spot that has two campsites for overnight use. We found a great spot right on the shore for a break and a snack.
The trail winds around and along the shores of the lake. You will reach a trail junction, go left to continue along the trail and up the mountain. This is hardest section of the trail with 600 feet of elevation gain. It isn't too hard and doesn't last long at all.  As you make your way to the top there is a great viewpoint that many confuse for the summit. It isn't. You must continue on to find the plaque that marks the actual high point. There is a small footpath leading off of the main trail, look for a cairn off to the right, that leads you to the plaque. It's easily missed. Thankfully, another hiker pointed us in the right direction and as more hikers arrived we did the same for them. The actual highpoint is rather anti-climactic. There aren't any views around you.
We followed the footpath back to the main trail and had lunch while taking in the spectacular views around us!
The trail to the summit is about 3.5 miles. Head back the way you came to return to the trailhead. Overall, this hike is pretty mundane without a lot of rewards for the majority of the hike. The lake is gorgeous and the view at the top is breathtaking. That said, we probably wouldn't go back. It was great to do it once and can now say we've been to the highest point in Minnesota!
Rain and dodgy weather began to roll in that evening so we packed up and headed home early so we wouldn't be faced with packing up the site in the rain with a busy, crawling baby. Once again Jack showed us just how flexible he can be and was more then happy to be outside for two straight days. He slept well at night, ate well during the day, and recovered quickly and settled back into his normal routine at home without incident.
Latigo is an old hat when it comes to our weekend adventures and loves every aspect of a camping trip. Camping and hiking all weekend is exhausting for dogs too. With the help of Latigo's new favorite food, Merrick Backcountry, he had all the protein and nutrients he needed to explore, swim, play, and camp all weekend long! Check out our full review of Merrick Backcountry!
While this post is sponsored by Merrick, all thoughts and opinions are our own. If we didn't believe in the product or the company we wouldn't partner with them.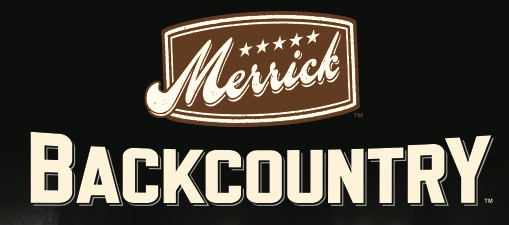 View more photos of our hike to Eagle Mountain on Facebook