When I think of hotspots for adventure and excitement, the southern borders of Minnesota and South Dakota doesn't really spring to mind. I think of flat, farmland that is quickly driven through and by. However, last year we spent several days camping in Palisade State Park and found that the area was not lacking in things to see or places to go for a day hike.
Pipestone National Monument
We left the Twin Cities area and made a stop before the state park at Pipestone National Monument. This culturally historic site is the home of pipestone rock quarries that have been used for generations by American Indians. The rock quarried here is used to make sacred pipes that are used in prayer.
There is a 3/4 mile paved trail that takes hikers by histroical markers, quarries, and to the stunning Winnewissa Falls.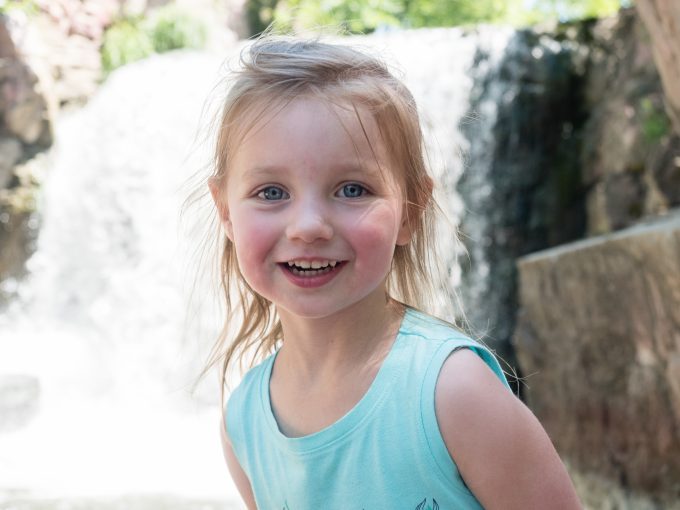 The falls were extra fun because they can be viewed from both bottom and top. After crossing the base of the falls, a brief spur trail will take hikers up to the right and to the top of the falls.
The hike was easy, accessible and fun for everybody along on our trip. The best part was the parking area was big-rig friendly so we had no problems parking our 5th wheel in the visitor parking.
We visited in June 2020, at the height of COVID precautions so, unfortunately, the Visitor Center was closed.
Palisade State Park, SD
After our visit to Pipestone we continued on to Palisade State Park where we would be camping for the next four nights. This was only our second outing with our camper and we were still rookies when it came to backing the beast in. We had a helpful Park Ranger assist us and, while we may have held up traffic for a bit, we eventually got Samantha (our rig) into her spot. The sites here are beautiful, spacious, and filled with acorns!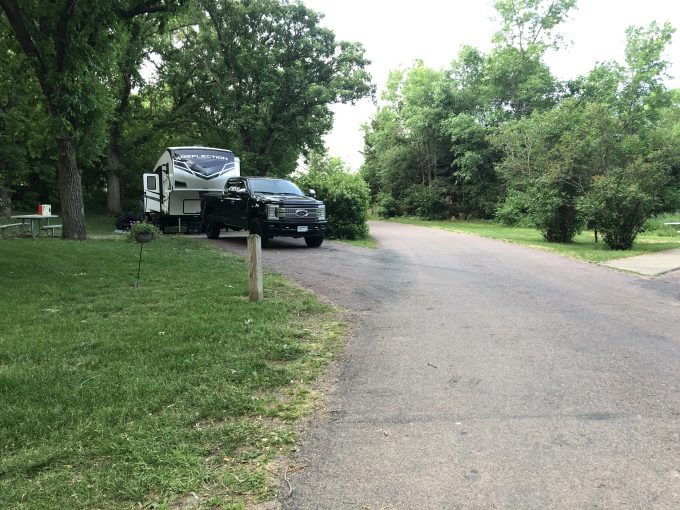 The state park was home to hiking trails and rock climbing options!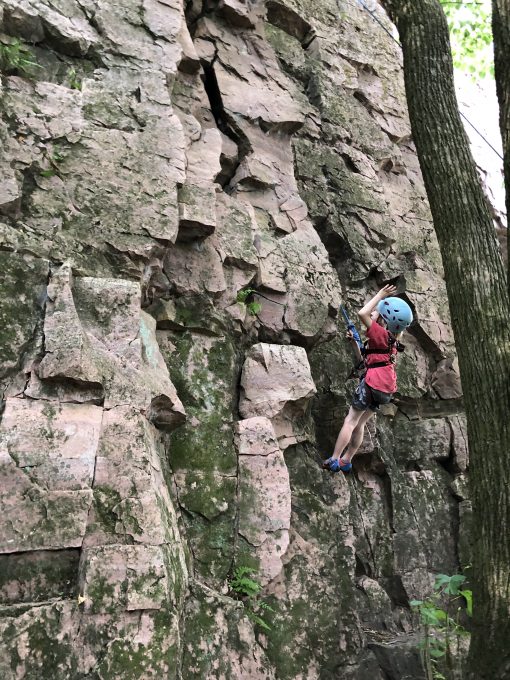 The hike along the Split Rock Creek was a big highlight as the beautiful palisades lining it were absolutely breathtaking.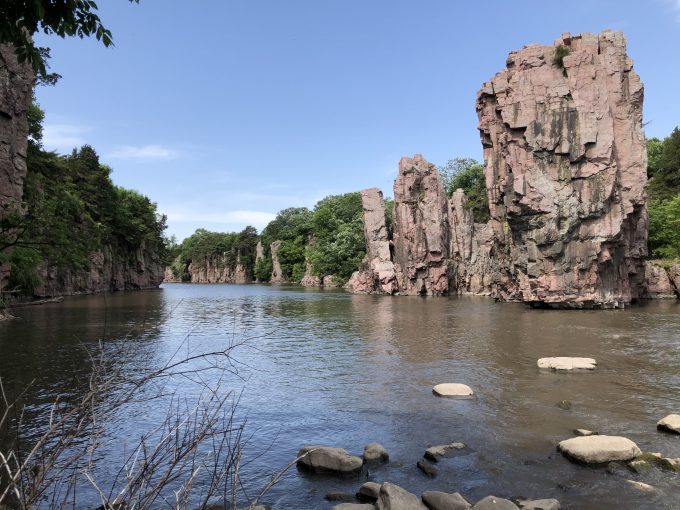 Devil's Gulch, SD
In the town of Garretson, SD there is a small park with a brief hiking trail to the really neat Devil's Gulch. This is an easy hike with a beautiful wooded section along the creek. There isn't a lot to see here, but it's a fun pitstop along the way!
Blue Mounds State Park, MN
A short drive away is Blue Mounds State Park, just across the border in MN. This park is known for its wild buffalo herd. We spent a morning here and did a hike through a prairie, looking for the elusive buffalo. Of course, the kids found every rock on that prairie and made sure to climb every one of them.
I would be lying if I said this park thrilled me. Walking through a blustery prairie on a 90 degree day isn't my ideal hiking situation.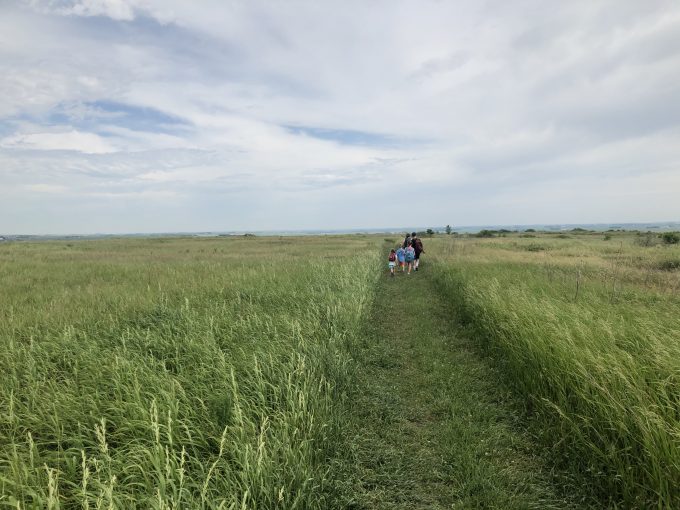 Maybe one day we'll return and check out the rock climbing section of this park. But, we'll give it a few years…
Split Rock Creek State Park, MN
This tiny little park is great for a beach day! We did a brief hike along the river and then spent some time playing in the sand and sun on the beach.
Garretson, SD
Within the town of Garretson there are also fun activities for the whole family. We visited the Garretson Swimming Pool, an outdoor community pool that was beautifully maintained. We also took a guided Jesse James Pontoon boat tour that was really fantastic! We got to see a cave where Jesse James hid out in while on the run. The tour guide is a teacher so did very well with kids, had plenty of bad puns in his arsenal, and a lot of local and geological knowledge.