When we became parents we realized that we had many things to teach and instill in the tiny human beings that we had created together. A love for the outdoors and adventuring was clearly one thing we wanted to encourage in them from the start. Another, was a love for reading. We knew that these two passions could be combined together, and work together, to help our children grow up with senses of adventure, curiosity, and a desire to explore and learn. It has become a family tradition to get a book at every National Park/Monument/Forest that we visit as a remembrance of the trip. I put the park name and year on the inside cover so that we will always remember where and when we acquired it. It's a neat way to remember your trips and a great way to expand your child's library!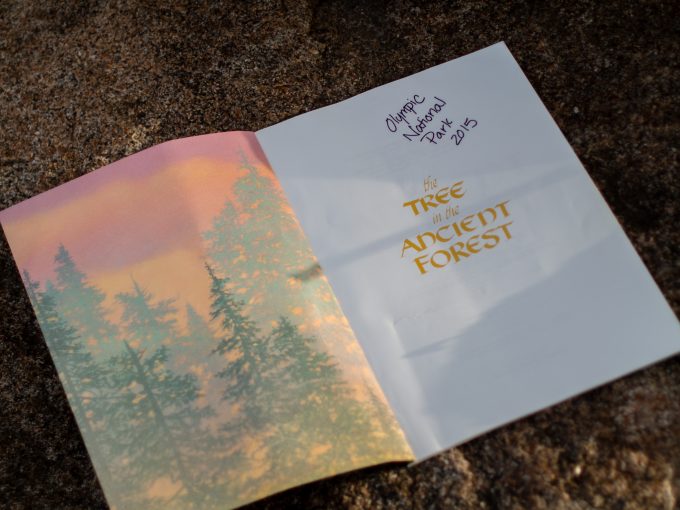 I'm happy to say that Jack loves to read and will happily sit and read through 10-15 books at a time regardless of length. The book bag I pack for road trips is impressively (and obnoxiously) heavy but I know they will all get read while out exploring.
Listed below, in no particular order, are our favorite books about the outdoors that we believe help children become avid adventurers.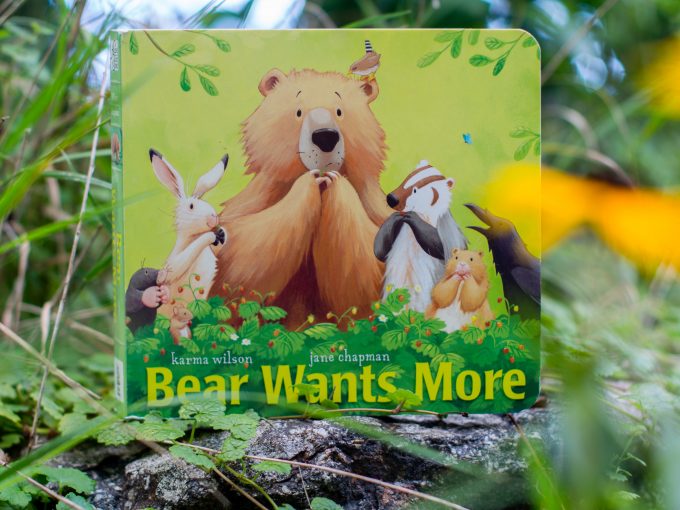 These books now cover a myriad of topics but our two favorites are, The Bear Snores On and The Bear Wants More!! The rhyming and the word usage are fun for adult and child. I could probably recite these books by heart at the drop of a hat, they are so favored in our household. These books have become staples on all camping trips for bedtime stories!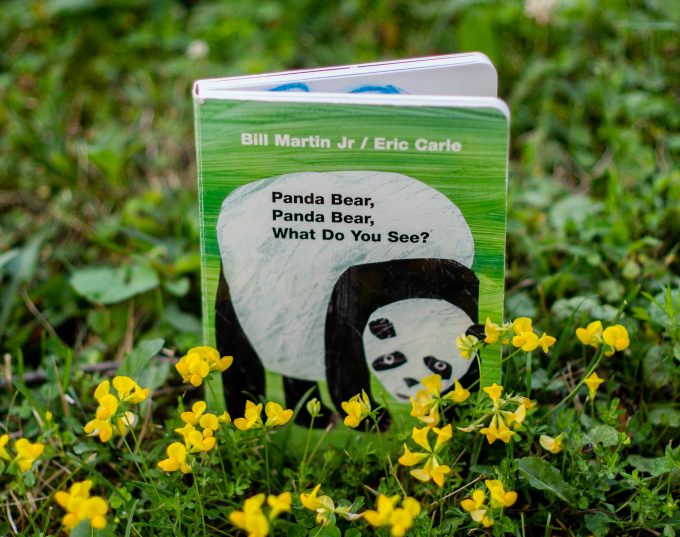 There are many books in this incredible series by Bill Martin Jr. whose words are accompanied by the fantastic illustrations by Eric Carle but, Panda Bear, Panda Bear is by far our favorite! The ending of this book makes me tear up every time I read it. This is another book that we try and always take with us on camping trips. On a recent trip to the BWCA, when Jack was 23 months old, Bobby was reading this to him and asked Jack which of the animals in the book Jack had seen that day. Without hesitating Jack flipped through the pages until he found the page with the Bald Eagle on it and proudly said, "Bird!" He was right, we had watched a Bald Eagle soar over our canoe earlier in the day. This is a camping memory we won't soon forget!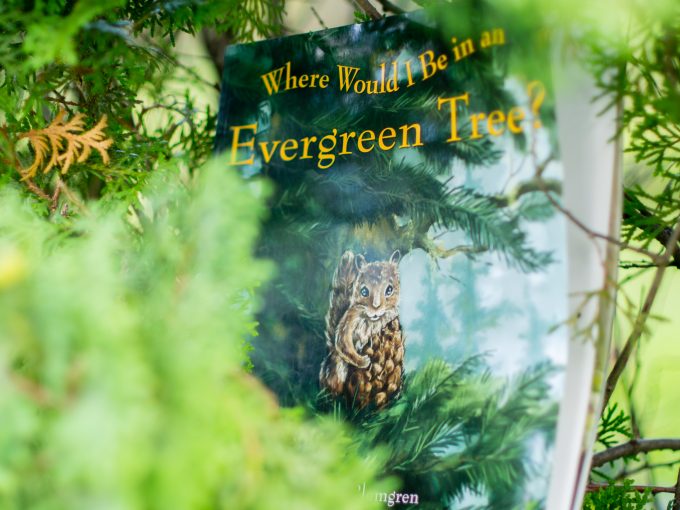 Written by Jennifer Blomgren and beautifully illustrated by Andrea Gabriel this book teaches fabulous lessons on some basics in Forest Ecology. Children will learn, through rhymes, the interconnectedness of our forests. One of my favorite lines, "A vast web of life where, when conifers fall, they don't really die, but give new life to all." This one is a bit longer, so, if your kiddo isn't sitting still for longer books just yet, you may want to hold off.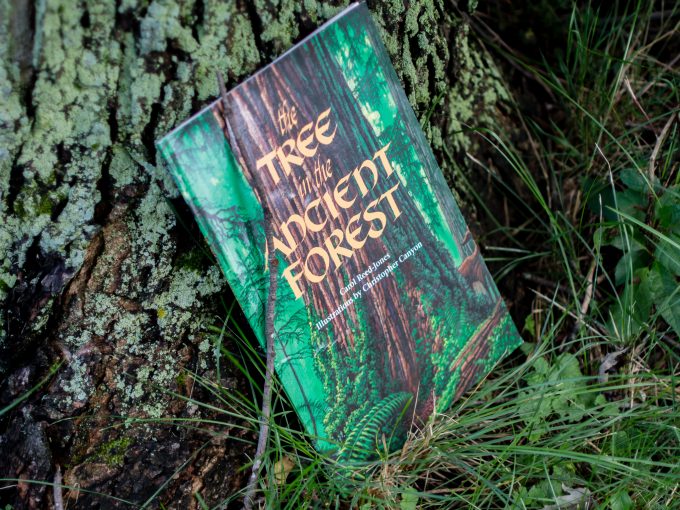 We got this book for Jack on our first ever trip away from him while we were visiting Olympic National Park. This book builds upon itself and teaches children about all the animals, creatures, and plants that grow within, under, and on old growth trees. Definitely a fun one to learn about the tiny ecosystem that exists within one single tree!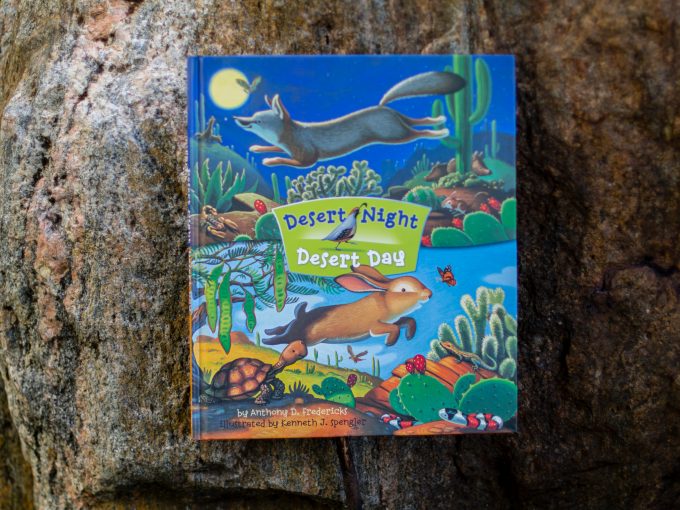 I definitely splurged on this one when I found it at the gift shop at Carlsbad Caverns in New Mexico but, I was so glad I did! The hidden pictures illustrated by, Kenneth J. Spengler, that show images of what you just read about on the previous page and what is to come on the next are fun to search for. Not to mention looking for the quail that can be found on every page! This book is great to teach kids about just a few of the animals who call the desert their home while also teaching them good observation skills.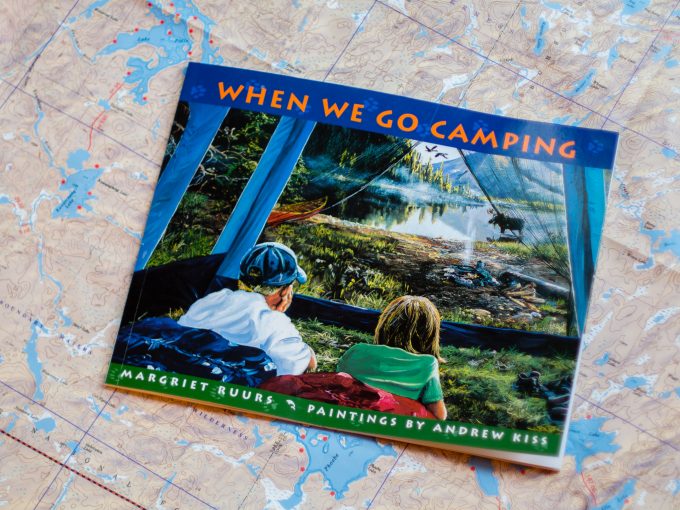 Beautiful paintings by Andrew Kiss grace the pages of this book written by Margriet Rurrs. This is a great book to read to kiddos before camping trips to help them prepare for what is coming. Especially if you are canoe camping, as that is what the kids in the book are doing! There are camouflaged animals painted into the spectacular scenes that are fun for children and adults to hunt for!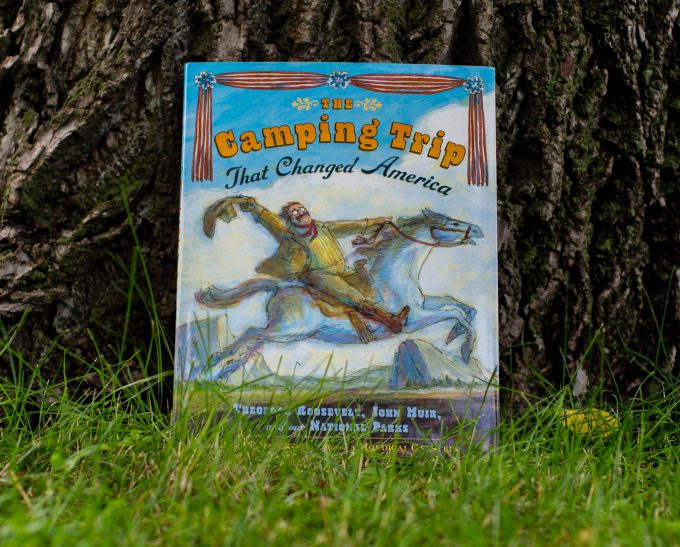 This is a longer book and a bit more suited for preschool-aged children. But, it tells the important tale of the pivotal camping trip that John Muir took President Theodore Roosevelt on in 1903 that convinced the President to step in and save Yosemite and so many other parks and wilderness areas. The book teaches important historical lessons that help children understand why and how our lands would and should be protected. My favorite lines from this book are, ""How can I help?" asked the president. "Keep it wild," Muir said, "and protect it forever."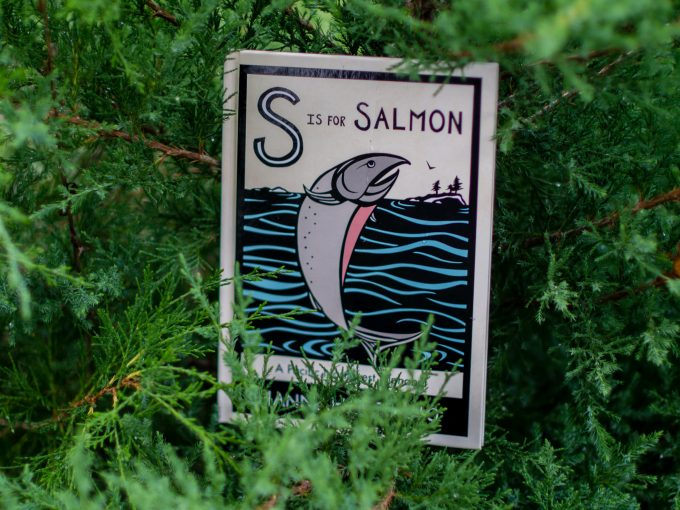 We were given this book while pregnant with Jack when we were living in Seattle. The nostalgia for us with this book is strong seeing as Jack was born in the Pacific Northwest. But, it is also a great book with wonderful illustrations that teaches about a variety of animals, plants, and bugs! Who doesn't love a good alphabet book after all?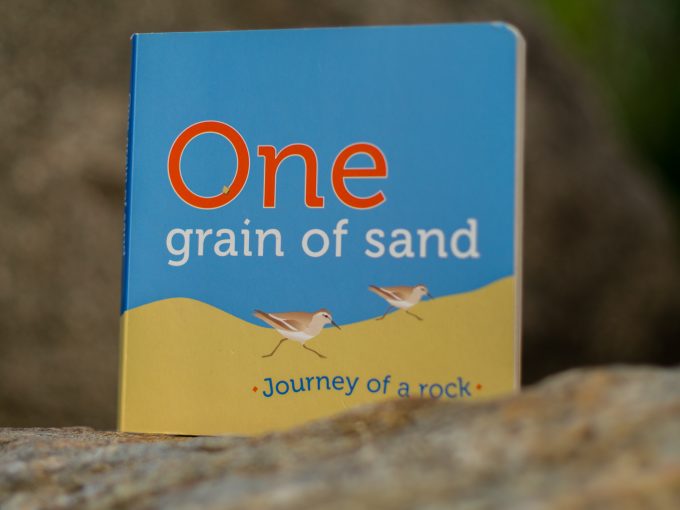 This book was put out by the Golden Gate Parks Conservancy. We picked our copy up in Acadia National Park in Maine last year. This book teaches how a grain of sand is formed beginning as a part of a mountain and then going through millions of years of erosion until it joins billions of other grains of sand to become a dune. We like this book because it's a good reminder of how ancient our planet is and about the intricacy of creation for something as small of a grain of sand truly is. It makes you appreciate and cherish the natural world even more when you realize how hard mother nature has to work to create all her beauties.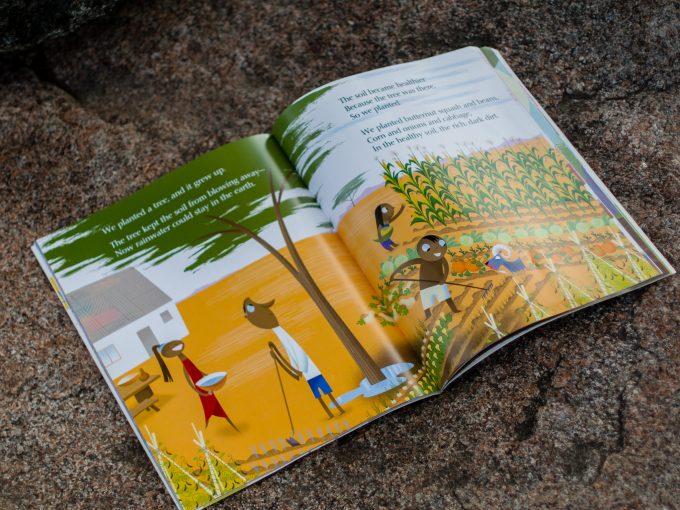 Jack was just given this book for his second birthday by a good hiking friend of ours and we are obsessed with it! It teaches the importance of trees to our communities and all the natural benefits that planting trees provides for us. It gives the child glimpses into trees and cultures around the world along the journey and is definitely a must-read!
This is a list of just 10 books that we love that involve the outdoors, there are so many left for us to discover and learn from! Let us know what your family's favorite books are in the comment section below!