As our departure date for the Arrowhead Traverse continues to draw ever closer our shakedown trips are becoming serious business. We need to test gear, pack weight, ways to pack, strength training, endurance training, not to mention the everyday struggles of caring for a mischievous (now mobile) baby girl and a rambunctious and emotional almost 3 year old boy.
We set off on a quick overnight backpacking trip to Myre – Big Island State Park, located near Albert Lea, Minnesota about 1.5 hours south of us. We invited my sister Katie, her dog Penny, and our cousin Liam who was visiting from India. We busily packed up our two Osprey Poco carriers the night before our departure wondering just how heavy they were going to be. We feared the worst and prepared ourselves for what was sure to be a staggering base weight (everything but food, water, and kiddos). We were shocked when our packs weighed in at a respectable 19.8 and 16 pounds. Add in the weight of food, water, and Rowan and my Osprey Poco Premium pack weighs around 50 lbs. Add food, water, and Jack to Bobby's Osprey Poco Plus, with the Daylite pack clipped to the outside and he's carrying about 60 pounds. Thankfully, Jack walked most of the way on his own during our trek over the weekend but we know that won't be the case on the notoriously steep, overgrown, and rocky trail we will be facing on the Border Route Trail (BRT) next month.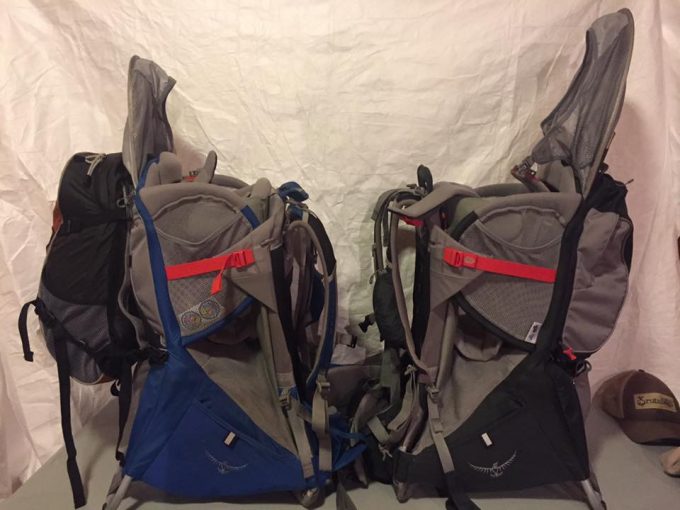 We have gone ultralight on most of our backpacking gear as a means of protecting our spines and sanities. So, this trip was a lot about seeing if everything would fit, and subsequently how all of our new gear panned out in practice in the field. We loved our new tent and found it to be the perfect size for our family and three Ex-ped sleeping pads.
The hike to our campsite was a short 1 mile trip but we decided to take the longest route possible, as we were all keen on a longer hike. We ended up going 3.3 miles in through pavement, mud, bugs, train tracks, and a beast of a bridge.  The trail was easy, well signed with maps at every intersection, and an active set of train tracks which thrilled our train-loving Jack!
Jack ended up walking 3 miles on his own, a new record for him and barely slowed us down. His strength and independence amazes us daily, especially when out adventuring. The backpacking sites at the park must be reserved and are spaced nicely apart with a nearby pit toilet. We learned the hard way that, though the map claims there is, there isn't any nearby water. So if you don't pack enough in, you're stuck hiking the 2 mile (or more) roundtrip to the car camping campground for clean water. We didn't bother bringing our filter as southern Minnesota has a lot of farms so we were concerned that the nitrate level in the lake water would be too high and unsafe to drink even after filtering.
This was only Rowan's second night sleeping in a tent which meant it was a difficult nights sleep. But, she was cheerful the next day despite her nighttime shenanigans!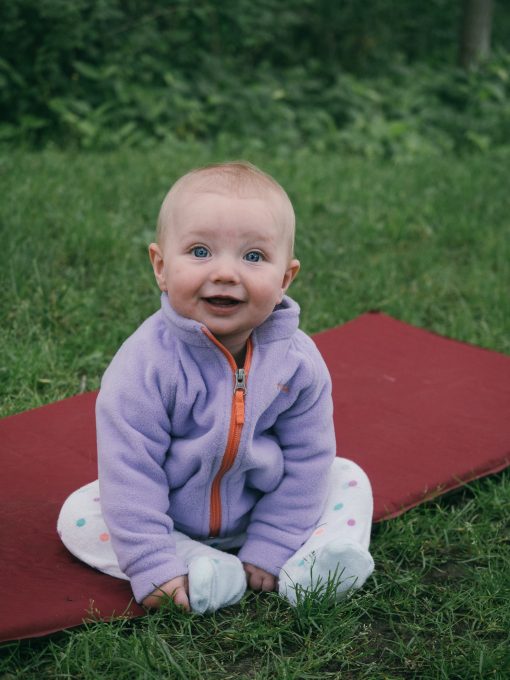 She's lucky that she gets to nap whenever she pleases though… We aren't so lucky.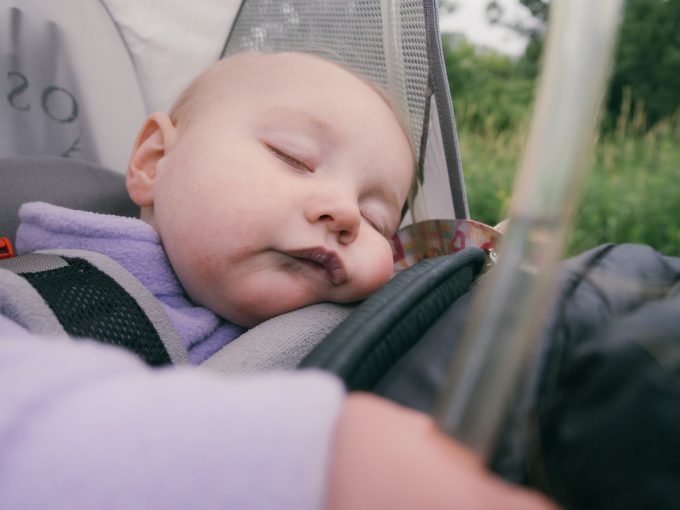 Jack shocked us with his eating habits on the trip as he was willing to try tuna, loving it and subsequently asking for it on his bean burrito. He also ate almost all of his dinosaur egg-filled oatmeal (something he refuses to eat at home). We are quickly discovering that when out on a wilderness adventure Jack seems to realize that what we're having is his only choice so he better eat or he will be hungry.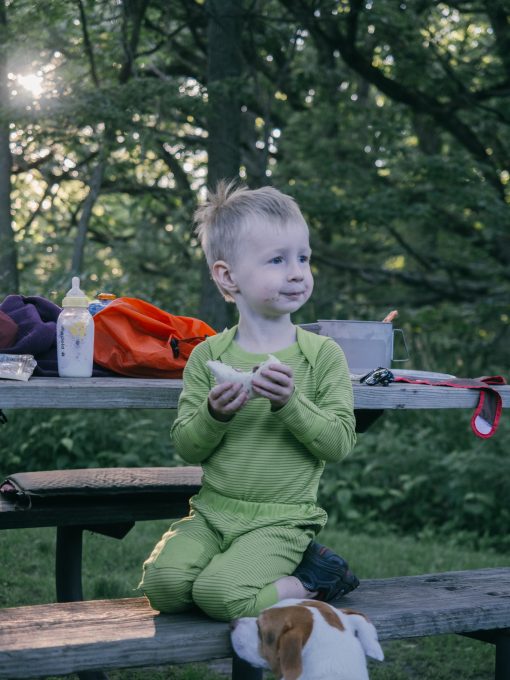 We also came to realize that we may need to sacrifice a bit of weight and be willing to bring a hammock along on our trip. That thing provides endless entertainment for our Jack while we're in camp.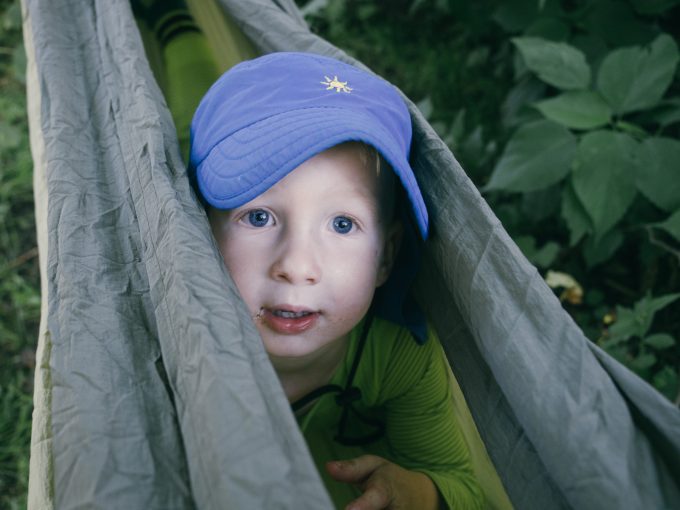 This trip was a resounding success with lessons learned, packing lists refined, and helped us to realize that the backpacking section of our trip is no doubt going to be the most physically demanding activity we have ever done in our lives. We know it will test us to our limits and we may not succeed. But, we are going in with a positive attitude, hopes held high, and an acceptance of whatever comes our way along the journey. We are always preaching that a trip with babies and toddlers along is never about the destination. It's about the path you take getting there. We sometimes need to take a moment and listen to the advice we so readily give to others. If it comes down to it and nobody is having fun on the backpacking portion of our Arrowhead Traverse trip, then we'll just stop. Simple as that.