We had originally wanted to book our apartment in Chamonix through a website called Home Away. When Home Away put us into contact with the individuals who own and rent the apartment we had chosen, our experience took a turn for the worse. The individuals only accepted bank transfers which meant we were going to incur additional transfer fees from our bank and possibly of the bank we were transferring to. They also didn't supply me with all of the necessary information needed and when I contacted them asking them for the other information it took them a week to get back to me. Communication with them was proving to be difficult so we chose to look elsewhere for another apartment. Since we are going before peak season there is a plethora of available apartments to chose from. 
Bobby found a different website, www.snostation.com  which has proved to be a very user-friendly site with several apartment options in Chamonix. The new apartment we found does not require a security deposit, accepted credit card payment through PayPal, and is only 58 Euros a night! The best part of all is that my emails are answered within minutes during normal business hours!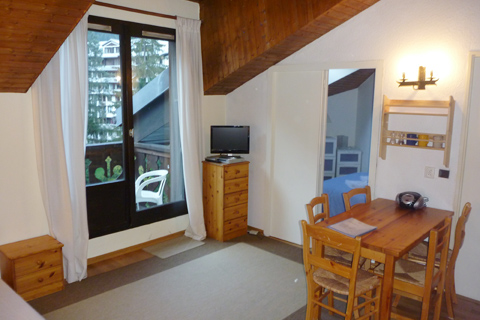 Another added bonus is that the new apartment we've chosen has a balcony!