The alert of our alarm went off a little early for our liking, but we wanted to get a good days start for the 11 miles ahead that was on the schedule for the day. The morning was dawning bright and sunny, just as the day before had and we once again we were smiling at the idea of yet another sunny day along The Kerry Way. We had packed our bags, eaten breakfast, and checked out before 9:00 and were back on the trail!
Today was a rather uneventful day along the trail. The sun was our constant companion and we never feared for any rain. We had hoped that the impressive pace we had managed to maintain yesterday would continue along the trail today. As we stopped for our first break around 10:30 we found that we were definitely on track to do just that. We had managed to complete 5 miles with 800 feet of elevation gain in under two hours! Our pace was holding steady at 3 miles per hour! The big question, would we be able to continue the trend as we were set to summit two small peaks that day before reaching the next town.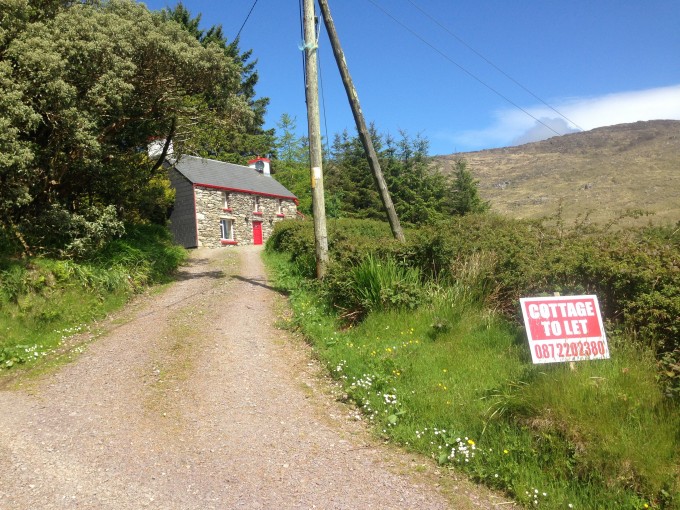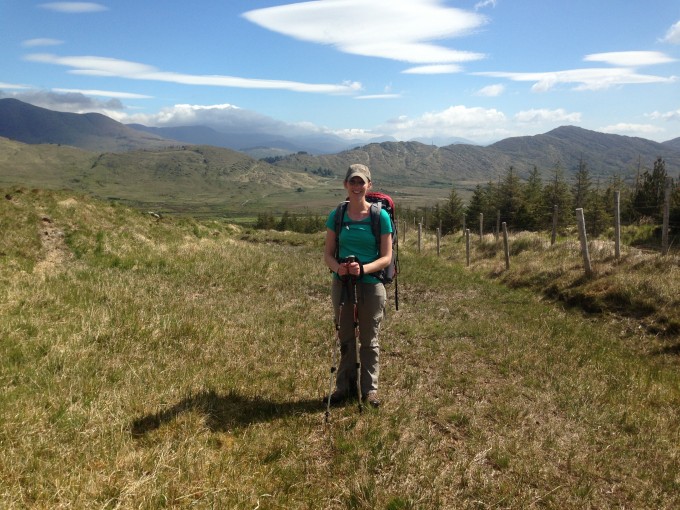 Today is described as "a roller coaster day" by the guidebook and with every changing trails and lots of undulations it's easy to understand why. We transitioned from farm roads to Tarmac roads to trails with great frequency. The amount of road walking was great today, part of the reason why we were able to maintain a greater speed than normal. We had hopes of reaching town before lunch again but it was past noon and with almost 2 miles left to go we decided to take lunch on the trail. We stopped to munch on baguettes and apples but as we settled along the side of the trail under the shade of a tree we were attacked by swarming midges, a fly that bites. The sheer number of them was unbelievable and we knew we couldn't stay. We hoisted our packs and continued down the road, munching as we went.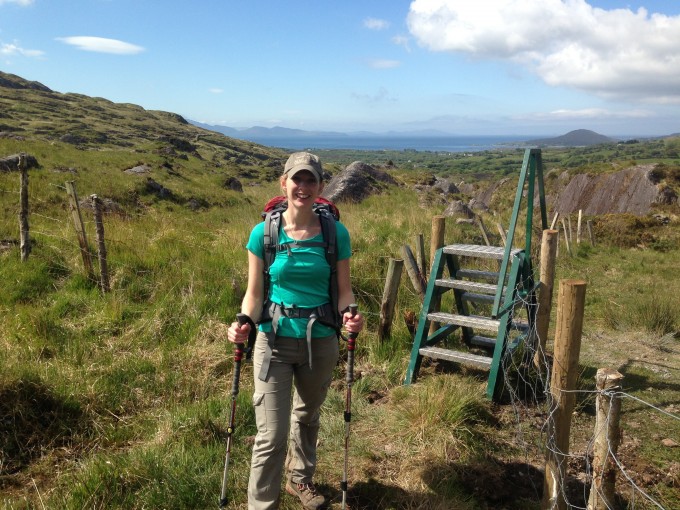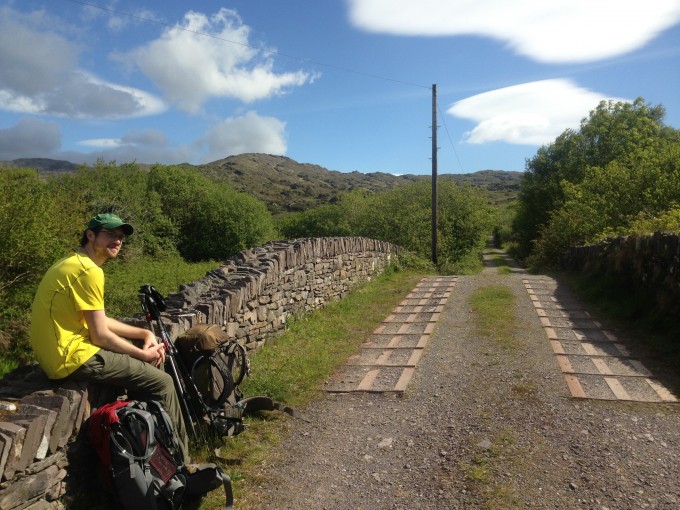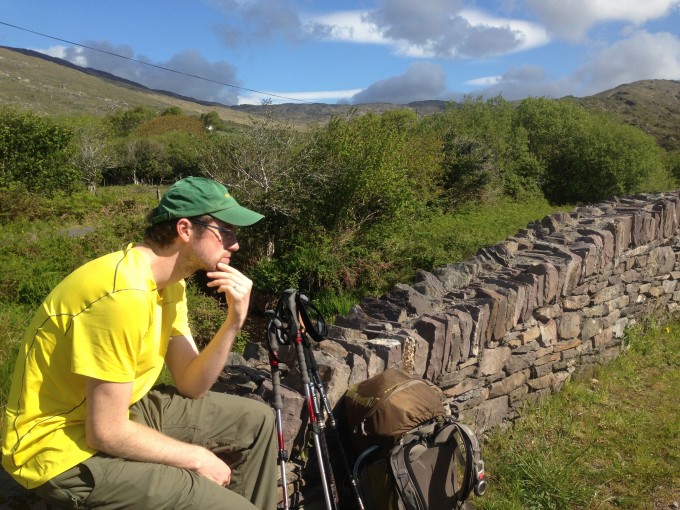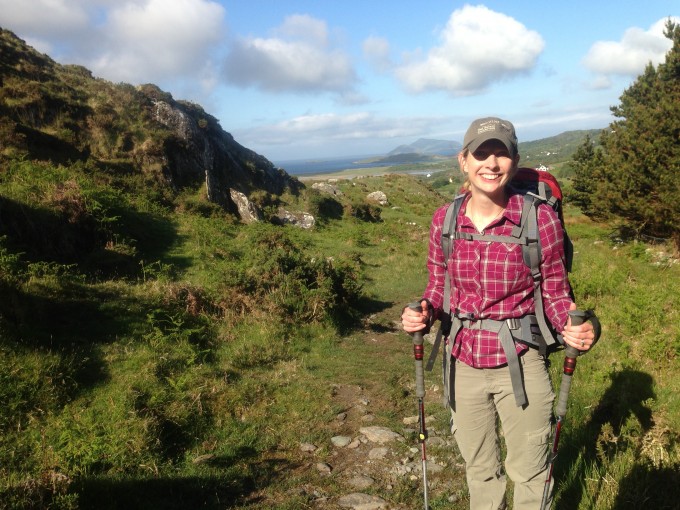 We arrived into town and stopped for a celebratory ice cream! We ended up doing 13.16 miles averaging 2.5 miles per hour with 2766 feet of elevation gain! We found our B&B – Sneem River Lodge – about a 1/4 of a mile outside of town and decided it was the perfect time for a nap! That is, until a rooster in the yard decided to continually crow for about 15 minutes… Hopefully that isn't an occurrence throughout the night… We definitely need lots of sleep tonight since tomorrow we are faced with our longest day on the trail, 19 miles!
The Kerry Way Day 6 at EveryTrail

---
In 2013 we hiked The Kerry Way over a 10 day period (we had 2 rest days). Read all of the posts in this series: