It's been seven weeks since we got back from our two week trip in France and Bobby and I both started to get the itch to plan our next trip. We have agreed that each year we should take two vacations: one in the summer (a two week adventure) and one in the winter (a one week winter getaway)! While our goal for the summer vacation is to immerse ourselves in another culture and step completely outside our comfort zones, the goal of our winter vacation is vastly different… We have decided that the winter vacation should be a fun in the sun, get away from below zero temps, relaxing and pampered week! Our past two winter vacations were a cruise in the Caribbean and a trip to Disney World. The cruise was fun in spite of a week of rain and rough seas and Disney World was, well, Disney World! Both of these trips had one flaw, there were lots of children running about. It's hard to relax and have quiet, intimate, and romantic moments with all the chaos. So, this year we are going to an all-inclusive resort that is for couples only in Jamaica! The name of this resort, Couples Tower Isle!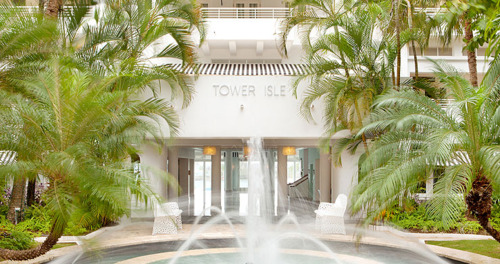 When I first brought up the idea of an all-inclusive resort we both immediately thought of Sandals. When I googled all-inclusive resorts Sandals was one of the first items in the returned search. Because of the name recognition I was sure that this was where we should go. However, my wonderful husband, who must do research before we decide on anything, visited the Trip Advisor website to look up reviews. He soon discovered that Sandals didn't always have the best reviews. With over 2,000 reviewers it got four stars and an 82% approval rating. He started researching some other resorts around Jamaica and soon found Couples. Couples had an approval rating of 88% and had 4.5 stars with over 1,000 reviewers. While these numbers are very similar we found that after reading several reviews from both resorts what people really enjoyed about Couples was more in line with what we were looking for with our vacation rather than what people were saying about Sandals. We found that one of the biggest advantages to Couples when compared to Sandals was that much more was included in the all-inclusive package. At Couples many of the excursions are included, while at Sandals you have to pay extra for most of their excursions.
To see a full list of what's included click here!
I had found airfare that I had wanted to purchase using Bing which is a wonderful resource to use when searching for airfare. They have a "Price Predictor" that looks at the history of the airfare and tells you if you should buy now or wait depending on what the prices of the airfare are doing. The airfare I found on Bing was a little over $600 per person. There was cheaper airfare available but these tickets had only one layover that was very short and we are always willing to pay extra for shorter and fewer layovers. When booking with the resort I saw that if we purchased the same tickets I found on Bing through Couples we could save a couple hundred dollars! 
We booked the trip and are already counting down the days to our departure!