If you are like us and find the seemingly endless winters of the midwest too much to bear for six months out of the year, you need to get away to some place warm. We have found that, while winter weather even in the more temperate climates can be fickle it's a great time to hike some of our nations most popular trails without the heavy summer traffic.
Arches National Park
The landscape in Utah is truly remarkable and having the opportunity to view the iconic arches through a haze of snow is an irreplaceable experience.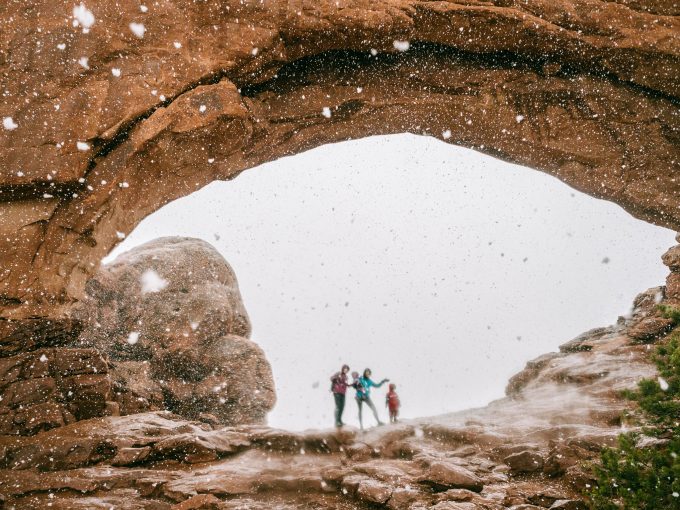 We found ourselves traveling alone along the overpopulated summer trails and driving the roads freely while laughing as we passed signs saying "Heavy trafficked area prepare to stop."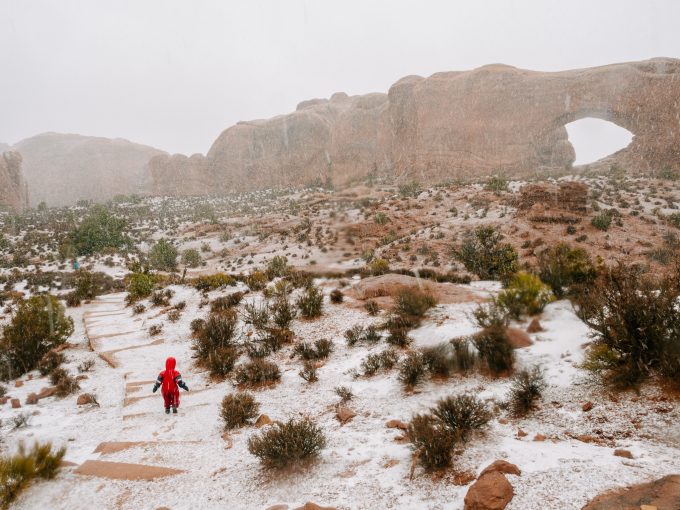 While some of the trails were a little more treacherous due to ice we came prepared with microspikes and felt confident as we hiked to more incredible views every day.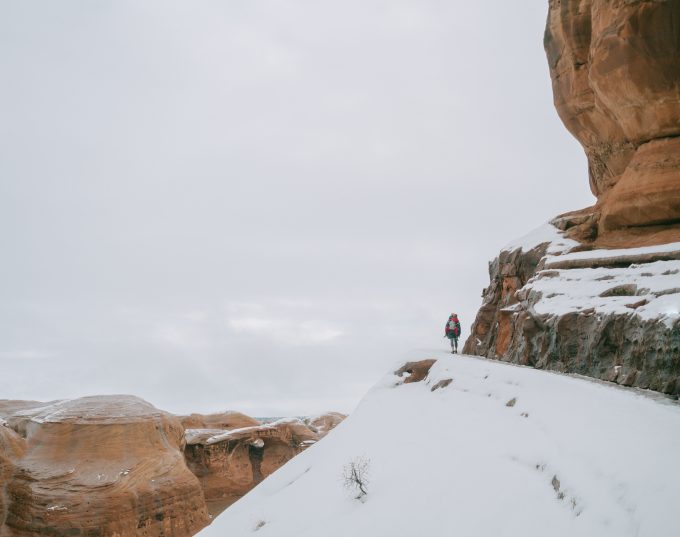 Arches sits on the border of Moab, UT a great town to visit with wonderful restaurants, kitschy shops, beautiful art galleries and all the rental companies you could possibly need. Lodging in the winter months is dirt cheap, through AirBnB we were able to find a 3 bedroom townhome for a mere $50 per night in February. This wasn't an anomaly and finding lodging is easy breezy come winter. Be warned that weekends are still busy as 4×4 and off road vehicle usage is very heavy in this area. We found our quiet neighborhood swamped on the weekends and trails a bit busier, so we planned a rest day during the weekend.
Canyonlands National Park
It is hard to put into words the beauty and power held within this National Park. While its neighbor, Arches National Park, gets a lot of press and visitation this, more remote and secluded park, can often times be overlooked. This park can feel fairly abandoned come the winter months as the park offices aren't open consistently. The hikes here are broad in opportunity, length, and difficulty. Winter conditions can change quickly here and we once got to experience all four seasons during a single, 5 mile hike.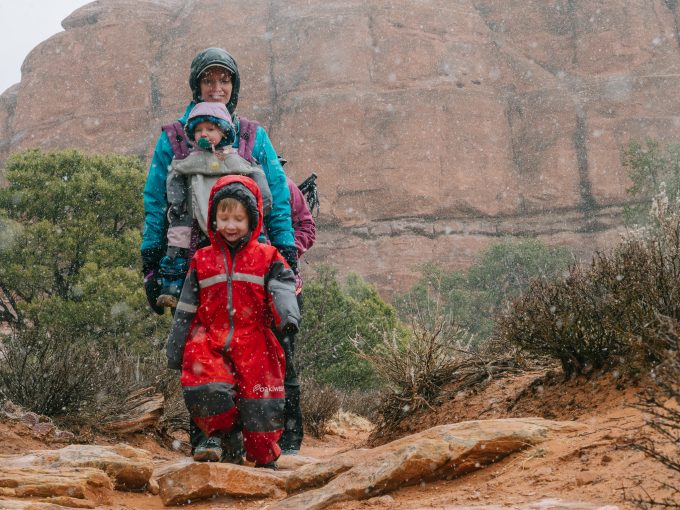 The three districts within the park, Island in the Sky, The Needles, and The Maze are unique and each worth lengthy exploration if possible. We are excited to return to this park to do extended backpacking trips through its remote wilds.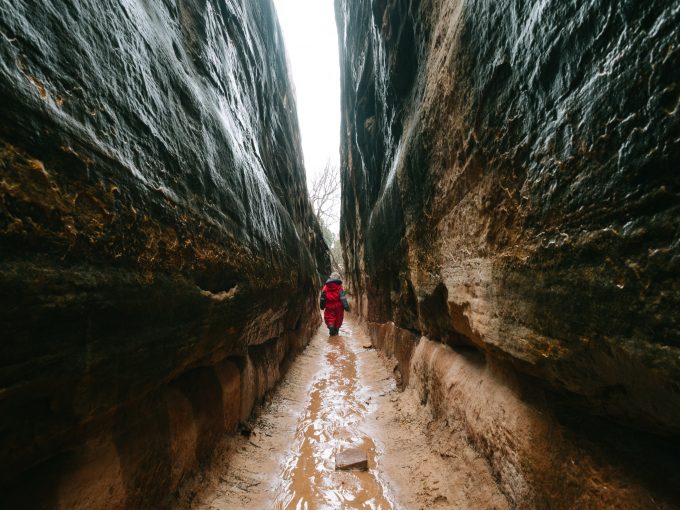 Our kids had an absolute blast exploring slot canyons, sandy trails (stay on the trail and Don't Bust the Crust!), the Needles, ancient granaries carved into the sides of rock walls, and so much more.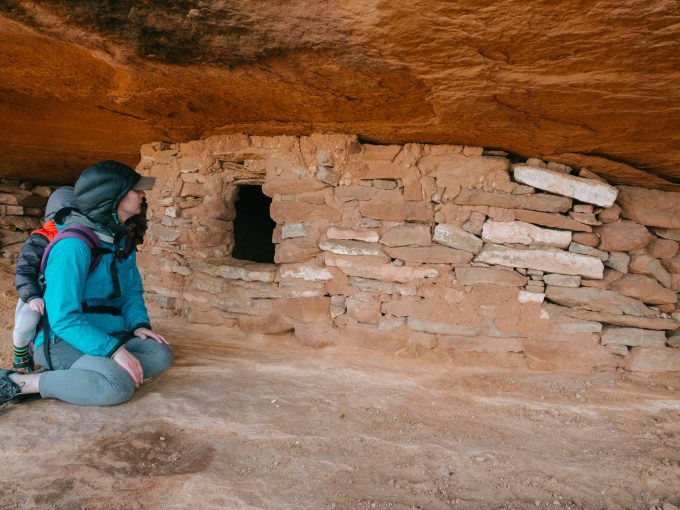 The lessons learned about the desert ecosystem, the stories of the Native Peoples that called this landscape home, and the fact that we needed shorts, winter coats, and rainsuits all in one day are irreplaceable lessons and experiences our kids received while visiting Canyonlands National Park.
Guadalupe Mountains National Park
We merely scratched the surface of this stunning area in the northwestern corner of Texas. We had been staying in New Mexico and actually switched time zones mid-hike! The mild climate found here, with highs in the 50s and lows only occasionally dipping into the 30s, make this a great spot for camping and hiking at anytime of the year.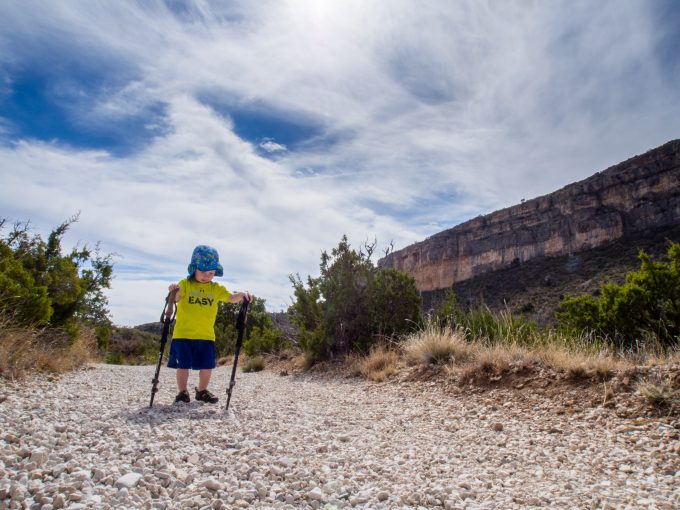 While we visited we were able to hike a portion of the 7.2 mile McKittrick Canyon trail. It felt like a magical oasis land with stunning green plants and trees springing from a seemingly barren landscape. We came upon Pratt Cabin and wondered what it would've been like to build a home and live there, so remote and so removed.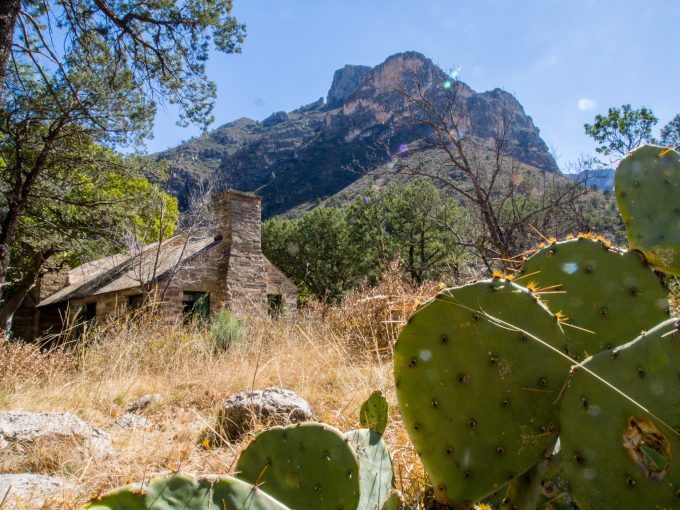 Carlsbad Caverns National Park
Visiting this incredible site is worth a line on any bucket list. Exploring the world so far underground is unlike anything I've ever experienced in my life.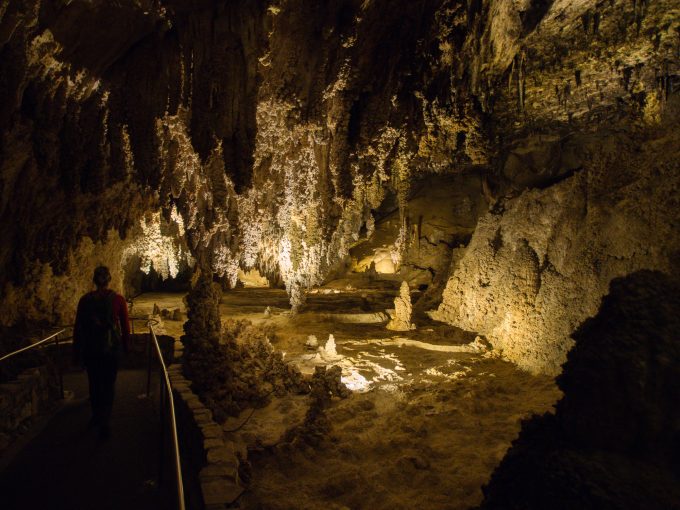 We visited three years ago when Jack was a busy toddler and he loves pointing the caverns out in various books we own and talking about how he's been there. Does he actually remember our trip or does he see the pictures hanging on the wall?… Sound carries far in this cave so maybe skip this if you have a resident screamer in your midst. I know that I never would've taken Rowan here when she was a toddler as her vocal prowess probably would've caused damage to this fragile subterranean ecosystem. For calmer, quieter kids and older kids Carsbad Caverns is a must visit!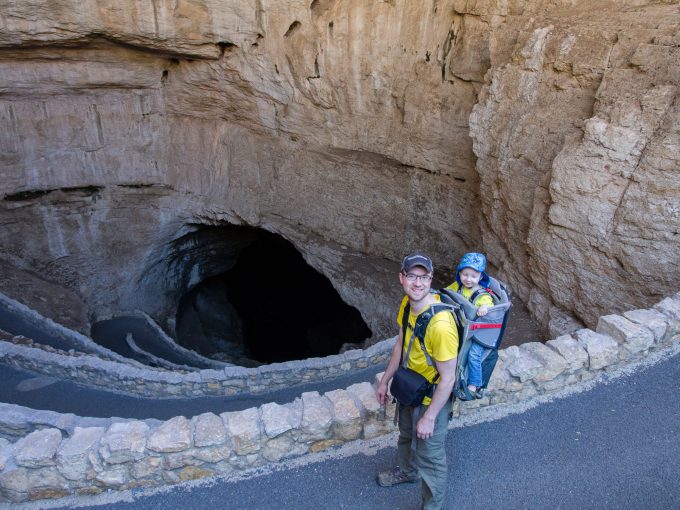 White Sands National Monument
Want to experience the beach without worrying about those pesky crustaceans?!? (side note: I am terrified of crustaceans.) White Sands National Monument is a great place to visit anytime of year. Temperatures are HOT in the summer and much more temperate in the winter. Lows at night can get chilly but camping here is still a possibility! Just don't plan you trip for one of those rare days when the park gets shut down at night for military missile testing from the nearby base like we did…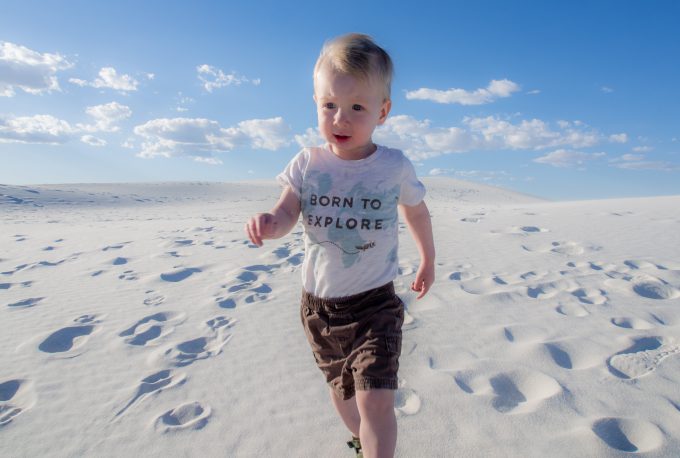 Sleds are available for rent at the visitor center and we saw many kids enjoying this activity. For our toddler Jack he just wanted to run and explore! Word of caution, getting lost here could be very easy so be aware of where you are and where you've been.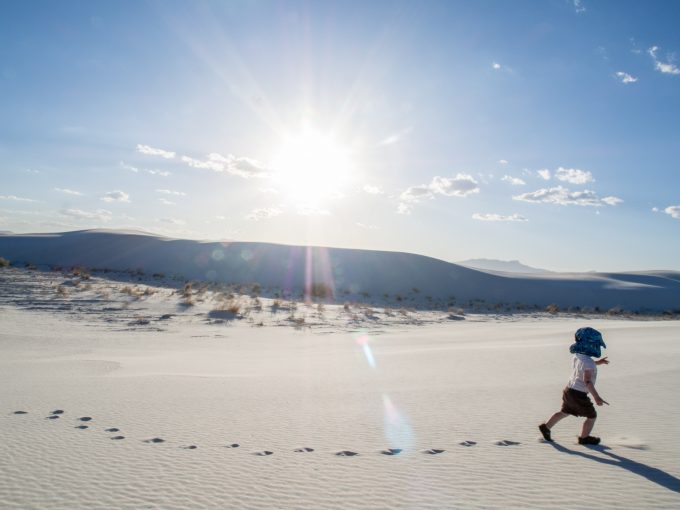 One of the really awesome things about White Sands is it's pet friendly! Our Latigo loved exploring and playing in the sand just as much as Jack did!